For even the Son of Man came not to be served, but to serve...
Our Volunteers are the heart of our church.
By using the gifts God has given us, we are able to share God's redeeming message and show God's love to those who are hurting and in need.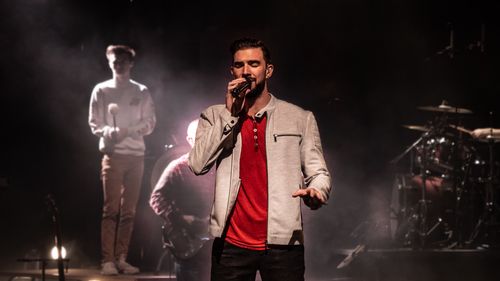 Use your unique gifts to help build the Kingdom.
If you're interested in volunteering at Westside Church please fill out the form. It's because of people like you that we are able to preach the gospel to our city!
I love to make people feel welcome in any way I can.
(Greeters, Parking, Coffee)
I love kids and want to see them figure out who Jesus is.
(Small Group Leaders, Check-In, Greeters, Administration, Technical)
Are you technical? Do you like taking pictures, running cameras, mixing sound or controling lighting?
Well this is the place for you!
I enjoy doing tasks that support something bigger than myself. I'm pretty organized, friendly and can make stuff happen.
(Front Office Help, Data Entry, Phone Calls)
Play an instrument? Sing? Like working with audio, video, lighting, etc.? Be part of our worship team.
Think Middle and High School students are awesome and that it might be fun to help them navigate their lives and create a place where they can figure out who Jesus is.
(Small Group Leaders, Check-in, Administration)
I love helping people by making food, praying with people, and just caring for them any way I can.
(Meals, Hospital Visits, Prayer)
No problem! We'd love to help you figure out how you're wired and the best place to volunteer
Questions about volunteering?
We love to clarify volunteering requirements. Please reach out if you still have questions.